Revenue Management Consulting Services
Give Your Revenues a Boost With Bespoke
At Bespoke Revenue Management, we focus on providing our customers with revenue management solutions that help them grow substantially and make their mark in dynamic markets. We understand that every business is unique and our experts are able to zone in on the individuality and provide an inventive, custom solution. One that works for your business.
Have a look at the services we offer!
Revenue & Yield Management
Every guest that walks into your hotel is an opportunity for your business. We optimize everything from the rooms to the services and features that you offer. We capitalise on your business potential and help you receive the best that you can get.
Our revenue management solutions can be provided to you in two forms:
Ad-hoc consulting
Outsourcing
What You Get with Bespoke
We provide:
Access to Bespoke Analytics
Assessment of online presence & distribution strategies
Efficiency of current procedures and systems
Evaluation of business mix
Evaluation of market & competitors
Market re-positioning
Rate restructure
Thorough auditing of all commercial aspects,
Training
The Benefits of Revenue Management Outsourcing
While ad-hoc consultations will enable you to bring in the experts to troubleshoot issues and streamline processes in a single category, outsourcing will keep you covered 24/7.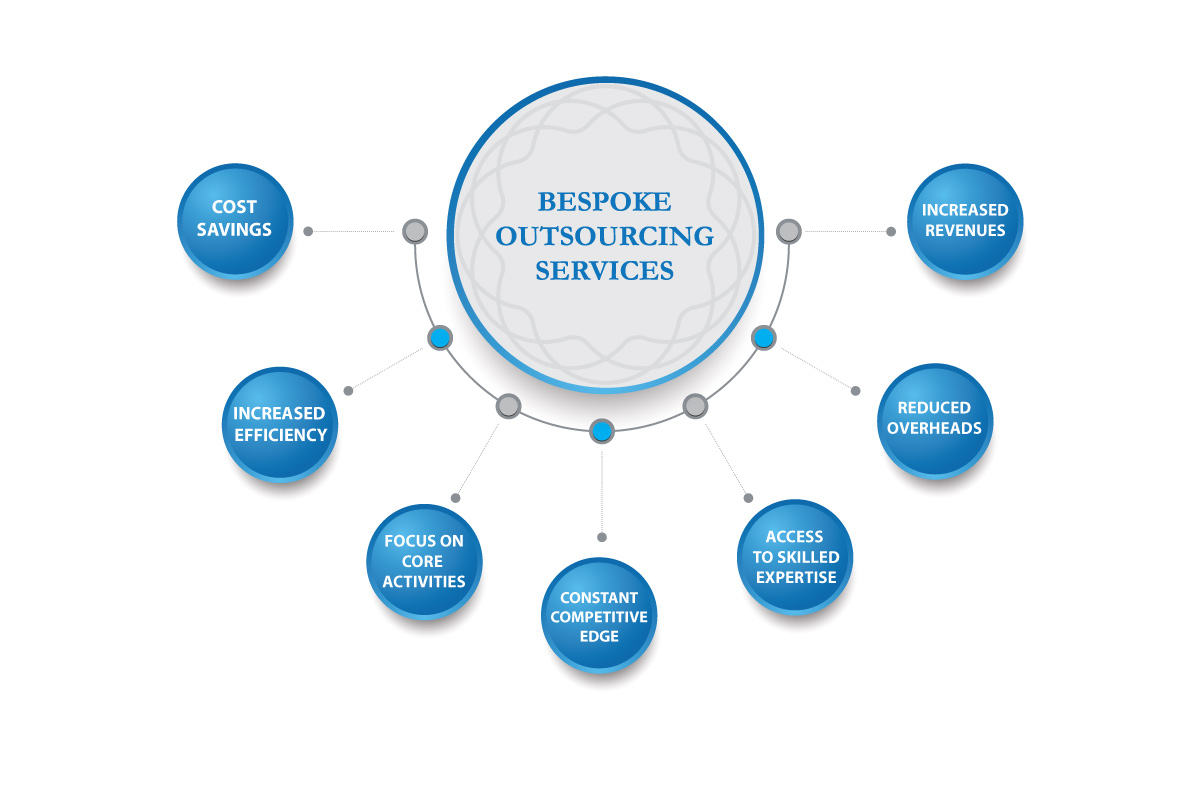 Here is what you get with outsourcing with Bespoke:
Dedicated Revenue & Yield Management Team
Outsourcing with Bespoke means that you will benefit from a skilled and experienced revenue team dedicated to your business.
Regular Reporting
With daily, weekly, and monthly reporting, you will always be in the loop of the challenges and results of the unique strategies and the techniques that the team has come up with for the benefit of your business.
Weekly Strategy Meetings
We don't force boxed solutions on companies. With us, you can expect a fully tailored solution that works just for you. This means that our team will be sitting with you to discuss the various strategies and will look forward for your input. With your aims for the company and our team's in-depth knowledge about revenue management solutions, we can work together to provide you an exclusive, efficient solution.
Forecasting
The team dedicated to your business will use their experience and expertise to provide you a clear projection of your revenues and the factors that affect it. They will throw light upon the variables that affect future demand of your services and will provide the safest route towards increasing your profits.
Budgeting
Our dedicated account managers regularly keep track of your investment and ROI to improve existing budgets and develop long-term strategies for ensuring higher profit margins.
Revenue Management Culture Development
Our team will be happy to work with you and your employees to create a total revenue management culture throughout the company—ensuring the influx of revenues for a long time.
Distribution
We provide smart, seamless online distribution strategies that focus on improving customer satisfaction and increasing sales. All without putting strain on your expenditures.
At Bespoke, we provide:
Flawless distribution strategies for PMS, CRS and GDS
Systems set up and integration to maximise functionality, improve connectivity and minimise cost of sale
Management of contracting with all third party partners (both online and offline)
E-Marketing
Marketing in the digital world is all about using the right words in the right place at the right time in the right atmosphere. We provide e-marketing services that grab the attention of your potential customers, and use our battle-tested tactics to bring them in your customer base. Here is what you get in our e-marketing services:
Web design & development
Search engine optimisation
Reputation management
Social media engagement
Web analytics including analysis of online consumer behaviour
Featured Case Study
Our client is a mid size four star deluxe hotel in a major European destination city. Our services included both managing the commercial aspect of the pre opening activities as well as recruitment.
Our experience in managing all aspects of the hospitality industry and the breadth of information we have access to gives us a unique insight in understanding and handling market performance globally. This enabled us to accurately review the dynamics of the local and extended market & position the property accordingly.
We assisted with Budget creation for the next 5 years along with the business plans to support those, while we worked closely with the franchisor to ensure standards were adhered to, alongside overseeing the implementation of systems.