We Are Bespoke
At Bespoke Revenue Management, we aim to provide our customers with a tailored solution to their revenue management challenges, and help them streamline their operations for maximum impact on their revenue. With our holistic approach, we are able to guide you towards the creation of a total revenue management culture in your organisation.
We apply our profit maximization techniques in all departmental procedures, enabling instilling Revenue Management as a business philosophy and strategy, rather than a management technique. You will receive a dedicated revenue management team that is able to assess the needs of your company specifically, and will offer solutions that match your requirements.
We are armed with an experience of managing commercial operations for over 15 years, with exposure in global markets. This has given us the upper hand when it comes to understanding the nuances of the changing trends in the industry, and how to keep up with it; which is why take a holistic approach for every project and collaborate with the clients to provide them with what they need.
We aim to use our skills and experience to help other business, and to fill in the gap in the market caused by a lack of appropriate revenue management practices and procedures.
Your growth defines our quality of service. And we pride ourselves on the provision of superior service and customer satisfaction.
CONSULTING SERVICES
We provide consulting services that will help you achieve your corporate goals, improve your business operations, and much more! You will receive a dedicated team that is able to assess the needs of your company specifically, and will offer solutions that match your needs.
With over 15 years of experience in the industry your dedicated team is sufficiently equipped with the tools and skills required to handle any complex issues that may arise. We will maintain a constant stream of communication with you so that we can understand your needs and goals more effectively, and provide you a bespoke solution. If you are looking to improve the influx of your revenues, our team of experts will make it happen.
WHAT YOU GET WITH US
REVENUE MANAGEMENT DISTRIBUTION & E-COMMERCE
At Bespoke, we ensure to unravel the core issues and streamline your business operations and bring about a concomitant improvement in both morale and revenues by providing tailored solutions. We will provide you the access to our analytics platform, assess your online presence and distribution strategies, evaluate business mix, market and competitors, audit all commercial aspects, provide training where necessary, and improve the overall efficacy of your business process.
Our core functions. Scroll over to learn more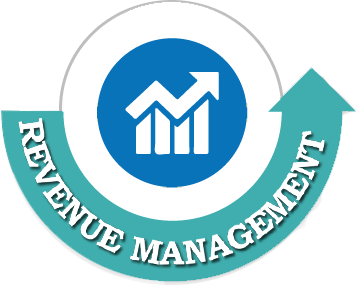 REVENUE MANAGEMENT
It is important that you optimize your resources to make sure that your revenues pour in. Small inefficiencies in your daily tasks can have a huge impact on your profits—often negatively. We help you maximise your business' potential and guarantee that your business will be in a better state after you have carried out our recommendations right down to the letter T.
We provide revenue management solutions in two forms:
Ad-hoc consulting
Outsourcing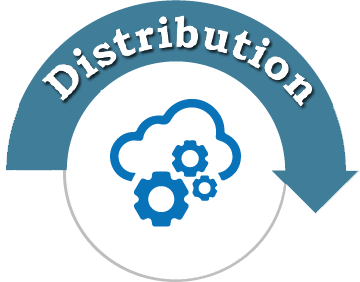 DISTRIBUTION
At Bespoke, we offer businesses a series of seamless distribution strategies for CRS, GDS and PMS. We will help you set up and integrate systems and will take on the responsibility of managing the contracting with all third party partners (both online and offline).
E-COMMERCE
E-Commerce is just as important to your business as the quality of your service. Unless people hear about you on the right online platforms, they will not be able to gain the full measure of the benefits of using your services.
Bespoke makes sure that the voice of your business is heard. Here is what you can expect from our e-marketing services:
Web design & development
Search engine optimization
Reputation management
Social media engagement
Web analytics including analysis of online consumer behaviour
Training Services
With increasing competition in the industry, it is vital that businesses are equipped with the knowledge and skills required to stay one step ahead of the competition. Bespoke's Revenue Management training services provide a chance for corporations to understand revenue leaks and patch them up. It also allows them to benefit from learning with the best in the industry.
At Bespoke, we aim to empower businesses by training the leaders for tomorrow. Our experts have more than a decade of experience in the industry and would help you better understand the dynamics and the key strategies used in distribution and your RM operations, dive into the in-depth knowledge of the current trends in the market, improve your existing revenue management processes and learn how to implement successful pricing strategies.
Bottom line, with training from our experts, you will be able to create and reap the benefits of a total revenue management culture in your company.
What You Get With Us
Bespoke is proud to host some of the best experts in the industry, training with whom will drastically improve your pricing and distribution strategies. You will be able to gain understanding of the key dynamics of the daily RM operations and the best ways to deal with the most common troubles. Furthermore, you will be able to understand the current trends in the market, and will reach a position where you can make more informed and result-oriented decisions.
Featured Case Study
Following a major refurbishment we were assigned to assist in making sure the hotel was running with the optimum business mix & that it was out?performing the market. Key task for this assignment was to guarantee extended Meeting & Events facilities were promoted accordingly so the property could grow the MICE, (Meetings, Incentives, Conferencing & Exhibition), segment which is the main driver for the area.
We took an in-depth look in all revenue streams, including Rooms, Meetings and Events & Food and Beverage, and were able to formulate a comprehensive business action plan with the right strategies to reach the post-refurbishment business goals.